COVID-19-Resources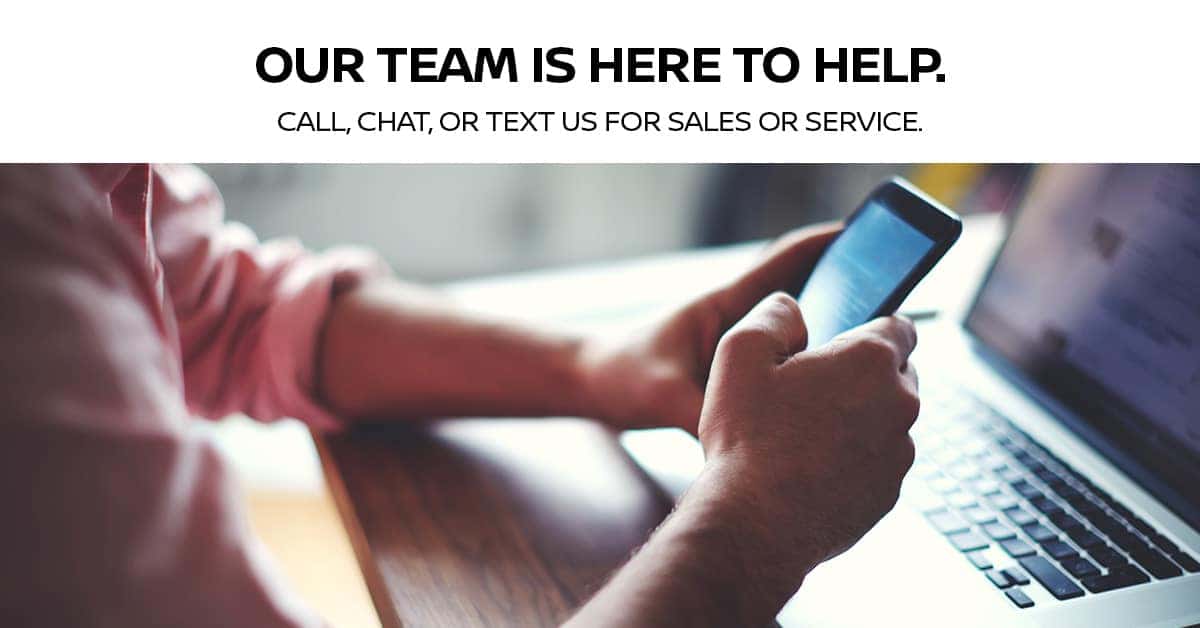 At Straub Automotive we want to make it easy to shop or service whenever is most convenient and comfortable for you. You can visit our Express Storefront online at DriveStraub.com to shop, configure, and purchase your new or pre-owned vehicle and we will deliver it straight to your doorstep at no extra charge. If you have service appointments scheduled in the days and weeks ahead, know that we are committed to keeping these scheduled visits available. The six Straub Automotive locations are open for business and our team stands ready to serve you.
We understand this situation is top of mind for all of us right now and we are committed to providing a safe, clean and a welcoming environment for you, your family and our employees.
Sincerely,
The Straub Automotive Family of Dealerships

Elm Grove CDJR Customer Support Options:
Current Customers
For questions regarding your current loan, contact:
Chrysler Capital
(855) 563-5635
https://myaccount.chryslercapital.com/Support/ContactUs
Customers looking to lower their monthly payment or interest rate:
Chrysler Capital is offering 0% APR Financing for 84 months Plus No Monthly Payments for 90 days on select models for well-qualified buyers.
We are happy to help in any way we can and realize doing so remotely might be of interest to you.
Sales managers are available via phone or email and we offer a 100% Online Shopping Experience.
(844) 939-1846
Additional Lendor Support Options:
Information for customers with loans from Huntington Bank:
Auto Loan Payment Assistance – Contact (866) 480-2234, Monday through Friday 8:00 a.m. to 9:00 p.m. and Saturdays 8:00 a.m. to 4:00 p.m. ET. Learn more about how to make the request through email.
Consumer Payment Deferral Program – In an effort to look out for our customers, Huntington is offering up to 90 days of payment deferral on all consumer loans for those experiencing financial hardship due to COVID-19. Although interest will continue to accrue during the payment deferral period, you will not have to make a single 'catch-up' payment at the conclusion of the deferral period. We'll work with you, and either extend the term or otherwise modify your loan.
Late Fees on Consumer Loan Suspension Program – Beginning in March 2020, Huntington will suspend charging late fees on consumer loan payments. This suspension is effective through the end of April 2020 and we will continue to evaluate whether to extend this program.
Information for customers with loans from Wells Fargo Bank:
At Wells Fargo, we are committed to providing you the financial access, guidance and support you need so you can focus on your well-being and your loved ones. I want to assure you that Wells Fargo will do everything in our power to continue to serve our customers and support our communities — through digital and mobile, by phone and in offices and branches as prudent.
Information for customers with loans from Fifth Third Bank:
COVID-19 hardship and loan payment assistance – Special policies are in place to help address COVID-19-related hardship related to auto loans, credit card balances and loans secured by real estate.
Vehicle Payment Deferral Program: Payment deferred for up to 90 days and no late fees during the deferral period
Information for customers with loans from Ally Auto Finance:
You can defer your payment for up to 120 days – we won't charge any late fees, but finance charges will still accrue for non-lease accounts
Information for customers with loans from Chase:
If you can continue making your loan or lease payments, you should do so.
 If you need help making payments, you can enroll in our relief program that allows you to delay three monthly payments.
If you are at or near the end of your lease, we are also offering to extend the term of your lease for up to six months for qualifying customers. Please call the following number to extend your lease: 1-800-242-7396.