How to Program a Dodge Key Fob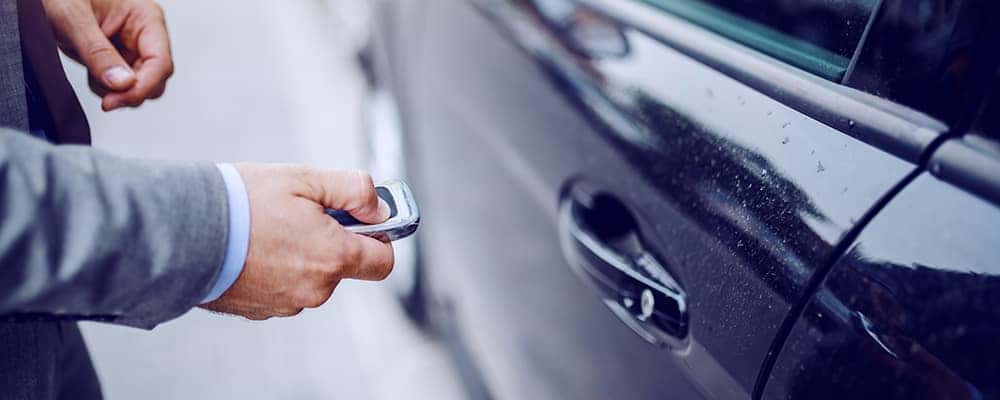 If your Dodge key fob isn't working properly in St. Clairsville, OH, there's no need to panic! While key fobs are extremely reliable and simple to use, sometimes you'll need to brush off your Dodge key fob programming to get things running smoothly once more. But luckily, learning how to program a Dodge key fob is easy enough for anyone from tech novices to tech experts to master within minutes. Go through the basics of Dodge key fob programming with Elm Grove Chrysler Dodge Jeep Ram, and feel free to contact our service center with any questions.
Dodge Key Fob Programming Basics
In just six simple steps, you can learn how to program a Dodge key fob in Martins Ferry, OH. We recommend you read through the instructions a few times before trying out the process, since it's important to time the steps properly.
Get inside the front driver's side of your vehicle and lock the door within ten seconds of entry.
Put the key into the ignition and turn it to the "RUN" position while pressing your "UNLOCK" button on the fob.
Hold both "UNLOCK" and "PANIC" at the same time, then release at the same time.
Press both the "UNLOCK" and "LOCK" buttons simultaneously, and release.
Press "UNLOCK" one more time.
Your key fob should now recognize your car, and that means you have successfully programmed your vehicle.
Replacing a Dodge Key Fob
What do you do if you lose your Dodge key fob completely? Stop by Elm Grove Chrysler Dodge Jeep Ram, and we'll take care of everything. While you may find third-party aftermarket key fob replacements, they are not reliable and may not work at all with your Dodge. Instead, our parts department is committed to providing you with only genuine OEM Dodge key fobs that are guaranteed to work. We'd be happy to place an order, and we even offer rotating parts specials to save you some extra money in Steubenville, OH.
Find Out More with Elm Grove Chrysler Dodge Jeep Ram
Whether you have question about Dodge key fob programming or you're interested in getting a replacement, feel free to contact us at Elm Grove Chrysler Dodge Jeep Ram. We're located in Wheeling, and we're dedicated to giving you the best car care around.